Polar Bliss CBD 200 mg
ICE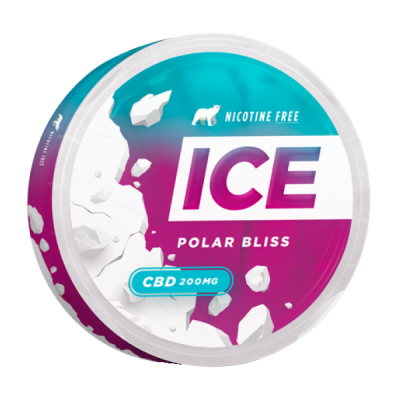 Vente interdite aux mineurs. La nicotine contenue dans ce produit crée une forte dépendance. Son utilisation par les non-fumeurs n'est pas recommandée. Voir les précautions d'utilisation dans la description.
A lovely sensation of polar mint with the sweetness of CBD. This pouch will fill you with freshness and will allow you to relax, without "High".
Diffusion
Medium 30-45 min
Rupture de stock
Let me know when the product is available again.
By purchasing this product
- Livraison en France métropolitaine en colissimo
CBD dosage, contents and ingredients:
CBD content: 200mg
Weight of pouch: 0,50g
Content: 20 pouches
Net weight of pouches: 10g
Ingredients: Cellulose granules, Nicotine, Salt, Water, PH modifiers, Propylene Glycol, Glycerol, Acesulfam K (sweetener), Sodium Benzoate, Potassium Sorbate, Flavors (not included in the no flavor option)