List of products by brand BJÖRN
Nicotine pouches BJÖRN in Extra Strong strength: the new brand created by 77
Discover BJÖRN nicotine pouches, the newest creation from the makers of 77, who have used all their know-how and experience to bring you Extra Strong nicotine pouches with tasty flavours!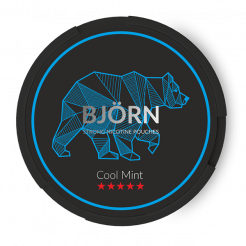 BJÖRN
BJÖRN Cool Mint: Mint-flavored nicotine pouches for a permanent fresh breath! An Extra Strong...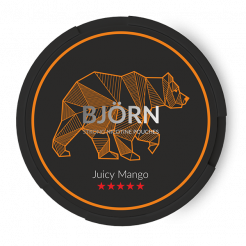 BJÖRN
BJÖRN Juicy Mango: Juicy mango flavors in these nicotine pouches with an Extra Strong kick! To...