Based in the heart of Humboldt County, California, Cannadips strives to pass on the traditions of this region through the handcrafted yet innovative quality of their CBD pouches. By combining atypical flavors, their CBD, THC-free, tobacco-free, and nicotine-free pouches are among the most renowned. Humboldt County is part of the Emerald Triangle located at the northern tip of California, a region known for its premium crops and experienced, passionate growers. These generations of seasoned growers continue to innovate, resulting in self-sustaining facilities with water harvesting techniques and an alternative energy supply. This allows Cannadips to take advantage of the highest quality hemp strains, grown for their CBD effectiveness.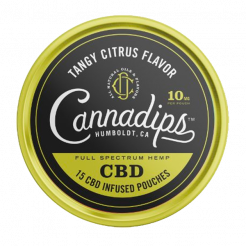 CANNADIPS
Explosion of the acidulous notes of orange and lemon, natural ingredients, without tobacco,...
-15%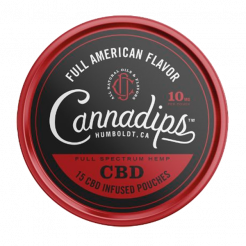 CANNADIPS
American Spice has a neat blend of cinnamon and chocolate, it's more spicy than sweet with a...